In all senses, cycling has been getting more expensive lately, over and above the cost of inflation in many cases. Gaining a competitive advantage over your rivals went through an aero boom in recent years, with each new component promising varying degrees of wattage savings, but the returns are now diminishing as brands seek to wring out every last spare watt that can be found within the confines of the UCI rulebook.
The launch of the new OSPW Aero from Ceramicspeed, offering a saving of around three watts at an eye watering cost of €739 got us thinking: What's the most cost-effective way to make your setup more efficient on a watts per pound (£, not lb) basis.
The figures used are naturally going to be approximate and open to some debate. Still, they have been amalgamated from various sources to try and provide a ballpark figure rather than precise data. The theoretical starting point is this: A rider with standard, non-aero kit riding something like the new Specialized Allez Sprint, the basic model, not the aero-ed up 'Limited' version. This seems a reasonable starting point for a keen rider looking to move into a higher performance bracket.
We'll start at the most cost-effective, and move into ever-decreasing returns for your hard-earned cash.
Loads of watts/£ – Improve your position
To kick things off, this one is basically free speed. Spend some time working on your flexibility to allow you to get lower and reduce your frontal area, drop your stem a little bit, or tuck your head down into your shoulders a bit more.
Even better, set up your bike on a turbo trainer in front of a big mirror and trace around your frontal area with a dry-wipe marker pen, then see if you can make that area smaller. It's not an exact science, but it's a hell of a lot cheaper than an hour in a wind tunnel that's for sure.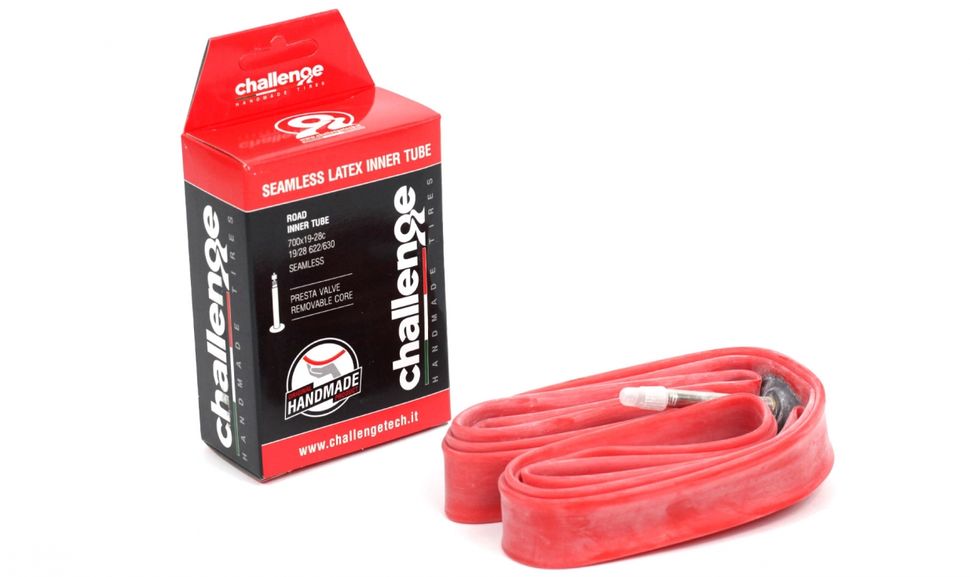 0.5 watts/£ – Latex inner tubes
Swapping from butyl inner tubes to supple latex tubes will cost you about £10 per wheel, which seems like a lot for an inner tube, but each latex tube will also result in a saving of around five watts, making this the most cost-effective purchase you can make.
0.3 watts/£ – Narrower bars, a clean drivetrain
A basic, £30 set of road handlebars that are 2cm narrower can potentially bag you a 10-watt saving, if the claims made by Trek for the new Madone SLR are anything to go by. It may not be a super glam upgrade, but it's an easy and effective one nonetheless.
Elsewhere, a clean chain, for which you might need a £15 chain cleaner and a bit of degreaser to accomplish, will get you another five watts, working out at the same ratio.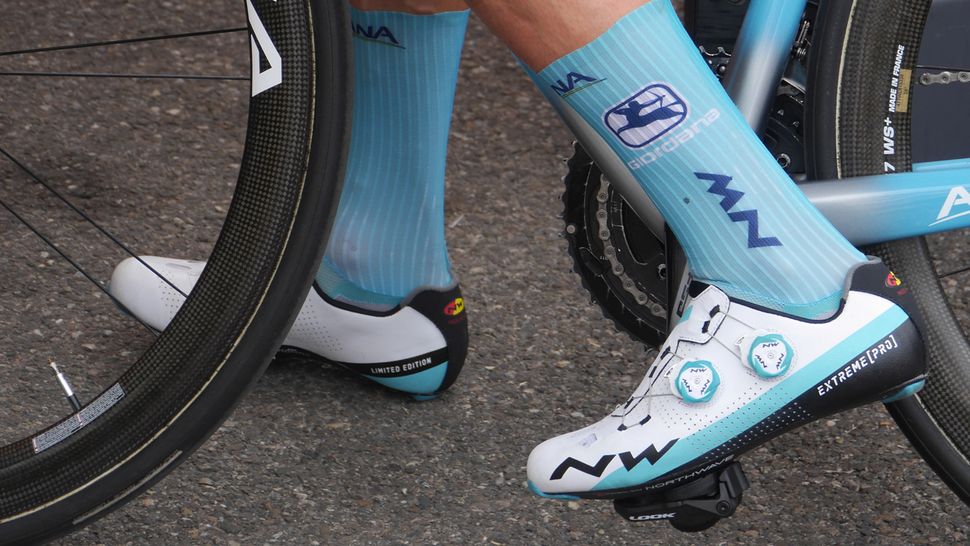 0.17 W/£ – Aero socks
They may look a little uncool to some, but a set of very tall aero socks from Aerocoach/NoPinz will save you around five watts over most of the best cycling socks in our buyer's guide for £30. Any negative commenters will soon disappear after you leave them for dust.
0.13 W/£ – Aero overshoes
If you want even more 'free' speed you could opt for a full aero overshoe, which could get you around eight watts but will cost you around £60, making it a less efficient use of your money.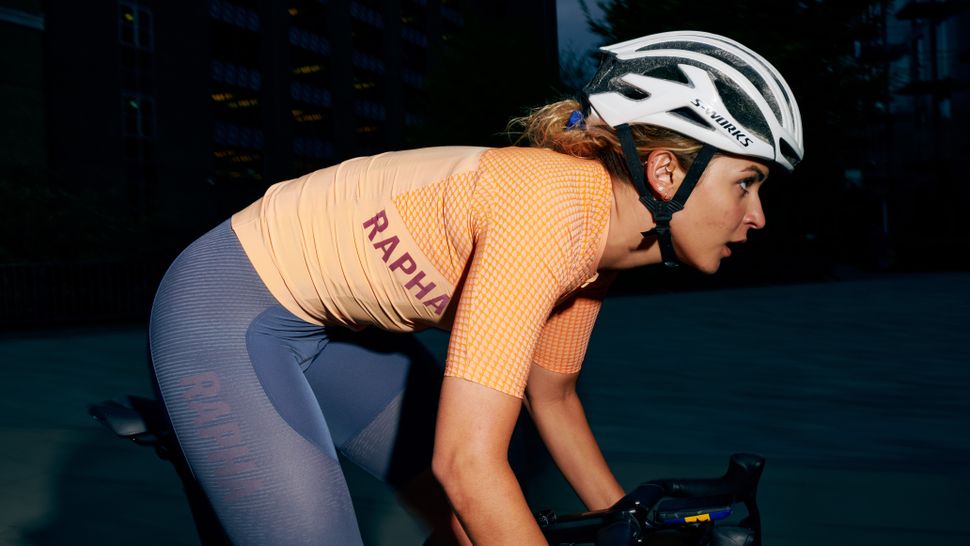 0.125W/£ – Skinsuit, aero jersey
Usually the preserve of the crit racer or breakaway specialist, the skinsuit could save you 25 watts over a standard jersey and bib shorts but at a cost of £200 it interestingly works out as cost-effective as an £120 aero jersey that saves you 15 watts.
0.053W/£ – Aero helmet
At some point you'll need to replace your current helmet anyway, at which point it's less of an upgrade and more a necessary replacement. However, if your current, non-aero helmet is within its usable lifespan and you decide to spend £150 on an aero model from out list of the best road bike helmets to save eight watts, just know you're well into the mid- table of cost-efficiency.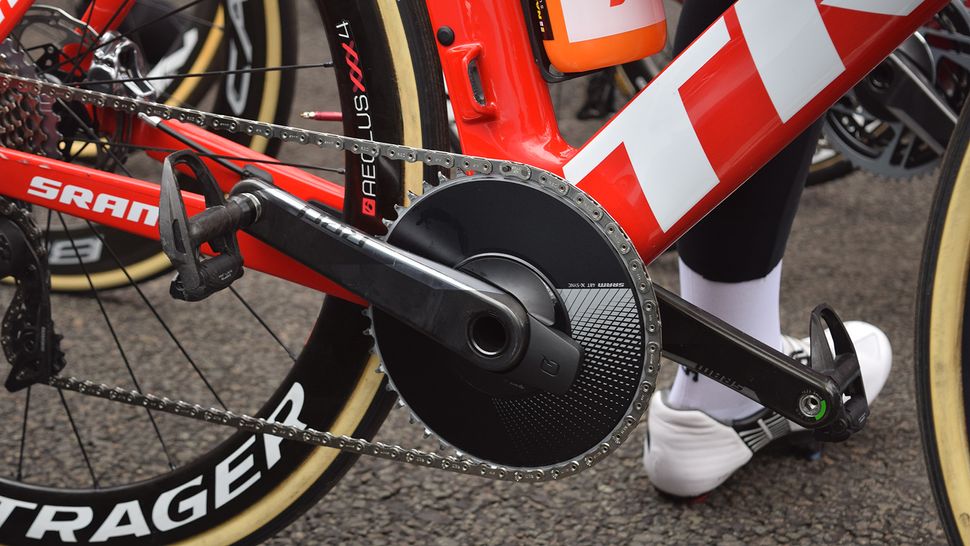 0.047W/£ – Going 1X
Swapping to a single front chainring could save you around four watts, but we think it'll probably set you back around £85 to make it happen. Obviously you can spend more on aero chainrings, but these will probably work out an even less effective use of your cash.
0.040W/£ – Faster tires
Like helmets, tires wear out, so this isn't necessarily always going to be an upgrade for the sake of the watts. A faster set of tires will potentially net you a four-watt saving, two watts per tyre, for a cool £100. It's still mid-table in terms of cost efficiency, but is something of an anomaly as here at least there are definite harder-to-measure improvements in handling, ride feel and confidence so if your current tires aren't floating your boat then ignore the ratios and get some better traction.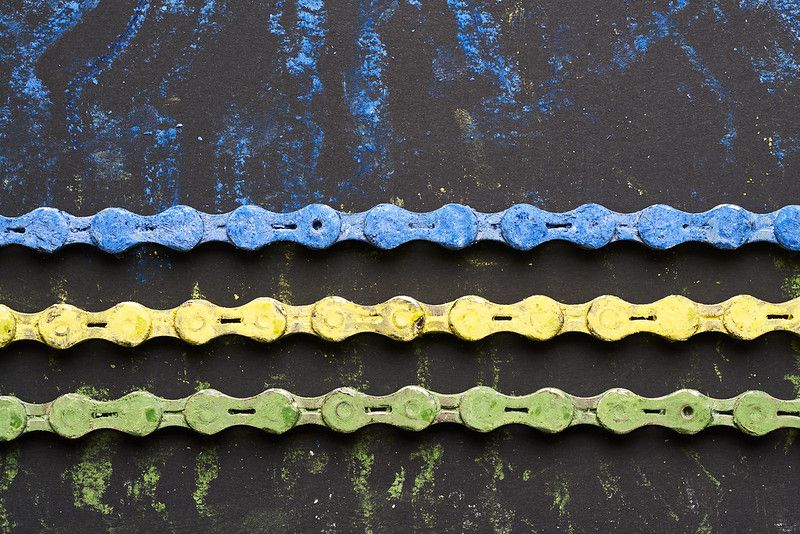 0.026W/£ – A waxed chain, ceramic bearings, aero handlebars
In this case we're talking about commercially available waxed chains like the Ceramicspeed UFO. You'll save yourself three and a half watts over a standard chain with drip lube, but you'll pay £134 for the privilege. Also in this case the wattage savings only last a set number of miles, far less than the lifetime of the chain itself, so one for race day only.
Yes, you can do it at home, but there are so many methods it's hard to quantify, and ultrasonic cleaners are an expensive investment in themselves.
Similarly effective in terms of making your money work the hardest is a swap to ceramic bearings in your hubs and bottom bracket. This is more expensive at around £500, but can leave you flying along roughly 13 watts in the red.
Aero handlebars tread a course somewhere between the two in terms of price, but a pair for around £280 will save you around six and a half watts, not only thanks to aero shaping but also cable and hose integration.
0.010W/£ – Aero wheels
The upgrade to aero wheels is something many of us dream about. It's the most publicized upgrade, the most talked about in a clubhouse, and probably the one that garners the most jealousy. It's also one of the least effective ways to spend your money.
Sure, a 15 watt saving isn't to be sniffed at by any means, it's significant and notable, but for around £1500 you could easily make up that 15 watts elsewhere and then some.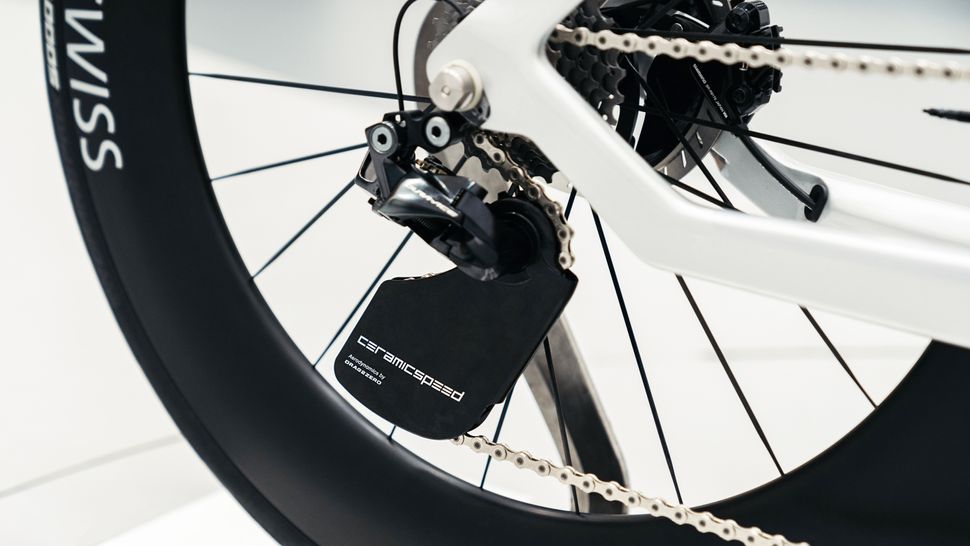 0.005W/£ – Oversized pulley wheels, aero OSPW's
Ceramicspeed's oversized pulley wheels, at £300, will only save you one and a half watts. At £650 the new aero OSPW's will save you twice that, but at over twice the cost, making these two options the second least effective way to spend your money to go faster.
0.004W/£ – New frameset
Here we have it, the least effective way to spend your money, and it's swapping to a dedicated aero frameset. We think dropping £5,000 will potentially save you 20W, but this one is very hard to quantify as brands usually only publish wattage savings compared to their previous model.
Regardless, even if the wattage saving is doubled to 40W it still only gives you a ratio of 0.008W/£, making it still less effective than aero wheels.