To print this article, all you need is to be registered or login on Mondaq.com.
ANOTHER MONOPOLY IN THE MAKING?
The Conversation regarding the takeover of ARM by Nvidia
"Nvidia takeover would create another US tech monopoly"
The quote above is from ARM co-founder Hermann Hauser, he was talking about the potential sale of ARM Holdings by its Japanese owners to US Tech Giant Nvidia. Nvidia intents to join the Tech monopolies like Microsoft, Apple, and Facebook with this deal.
To understand the implications of this sale, we need to first understand what ARM does. ARM is an IP based semiconductor company, solely dedicated to Research and Development. They do not deal with mass production of chips and hardware. They in turn sell these patented technologies to the manufacturers. This is a unique business model. Let's discuss it in a little bit more detail:
Semiconductor IP (SIP) or IP Core is a piece of the design, such as a processor, that has been pre-verified and can be included in someone else's design. There is often a license fee attached to its usage and possibly a royalty for every device made that contains that piece of IP. IP has become essential for the creation of large and complex devices as it would be nearly impossible for any single company to develop all the blocks necessary for these devices.




IP Core can be broadly divided into 2 parts: Soft Core and Hard Core.




Soft Cores are synthesizable cores that are generally written in Hardware Description Language (HDL). These cores are generally delivered to customers and they modify them on a functional level for various applications.




Hard Cores are as the name suggests "hard". They are unmodifiable and come with warranties. Hard Cores are supposed to have superior performance levels as they tested for specific applications.
Ever since the early 1990s, IP Cores have been a mainstay in the computing industry. Many companies have dedicated their businesses to service these IP cores, the largest of these is ARM Holding which controls nearly 44% of the market. Recently, ARM has lost some market share but still remains the market leader by a huge margin.
As stated before, ARM has a unique business model. Their chip technology is used in a variety of devices. Their chip powers everything from Apple devices to Wii gaming modules and Garmin Sports watches. Unlike other players in the business, ARM has multiple customers from all fields and they even supply their products to rivals in the same business. Hermann Hauser called it "The Switzerland of the Semiconductor Industry".
This is where the first problem arises- due to their neutral approach, ARM has been able to hold its lead in the market and has been able to help all customers get access to top level technology which has led to competition in the market. If Nvidia takes over ARM, people fear that Nvidia will kill this basic ideology and will solely take control of the market, leading to an elimination of competition. However, Nvidia is just one of the more than 500 companies that uses licenses given out by ARM, what about the rest 499? It is assumed that Nvidia will be given preferential treatment once the deal is done and will have access to technology at a much faster rate and scale. The IP Core sharing and licensing model of the entire world could hinge on this one deal.
Before we move forward, let's have a look at the IP holdings of ARM and Nvidia.
Here are the major IPC Classes for ARM:
Here are the major IPC Classes for Nvidia: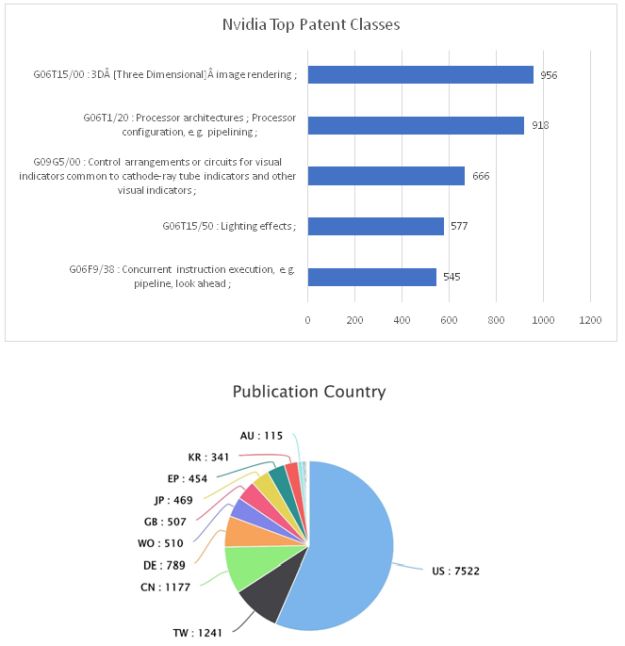 What inference can we draw from the above?
Nvidia will get access to a large share of IP Holdings that are essential to every semiconductor business and thus can control access to certain technologies to its rivals and essentially control the entire market.




The geographic reach of ARM is much wider than Nvidia, this takeover will open up avenues for Nvidia in various countries.
So far, we have looked at the IP elements in the deal. The second biggest underlying issue that many people are concerned about is – national interest. How? You may ask. The answer is simple. ARM is a British company, its headquarters is in Cambridge and employs nearly 65,000 people.
Four years ago, ARM was sold to the Japanese Softbank for $ 32 Billion. The deal included a pledge from Softbank that the headquarter will stay in Cambridge. Thus, ensuring the largest chip supplying company in the world stays in the UK.
Now that the Japanese intend to sell ARM for a $ 8 Billion profit to an American firm, the UK government fears that this will lead to loss of jobs and finances in the UK. Even beyond that, almost every single industry in the UK and other countries has been monopolized by American firms, famous examples would be Amazon, Netflix, Apple, Facebook and so on. People are now concerned about the country's IT infrastructure. Should it also be protected like the Water and Power infrastructures of each country? What does it mean for businesses going forward if the government does decide to intervene? All of this will depend on how the deal goes through or not. Till then we will have to wait and see.
Originally published November 18, 2020
The content of this article is intended to provide a general guide to the subject matter. Specialist advice should be sought about your specific circumstances.
POPULAR ARTICLES ON: Anti-trust / Competition Law from India
.